How to connect to a PAMM-account
How to connect to a PAMM account and start earning income quickly
1) Register on the platform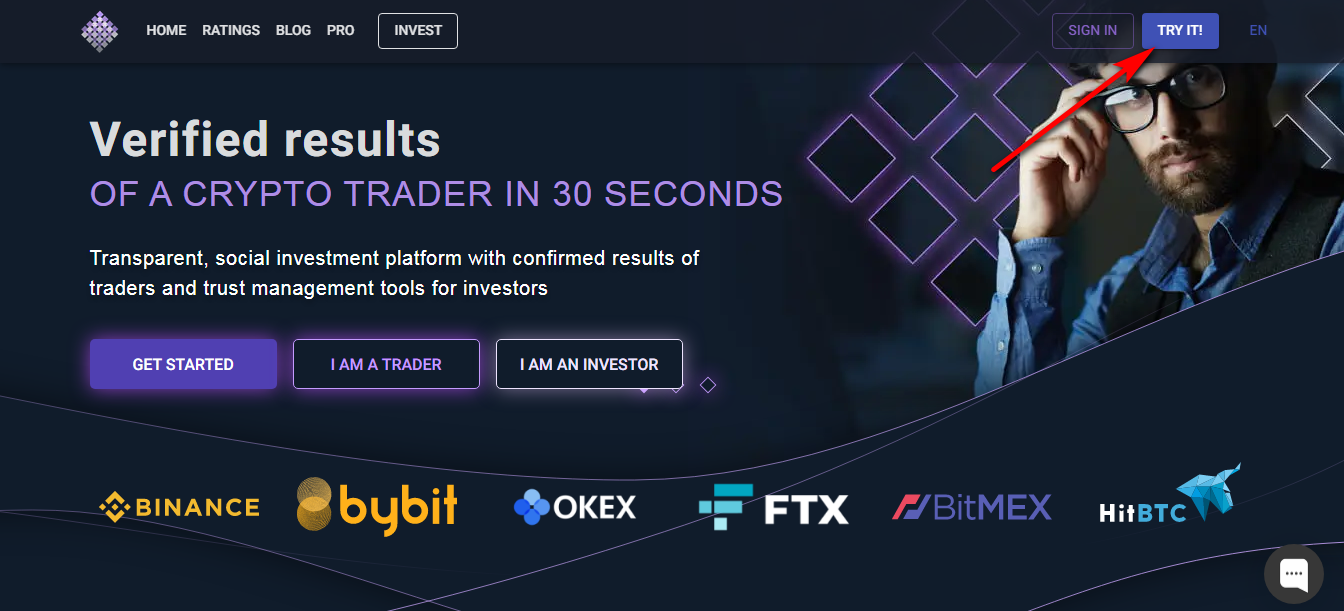 2) After registration, you will have a personal account. Go to account: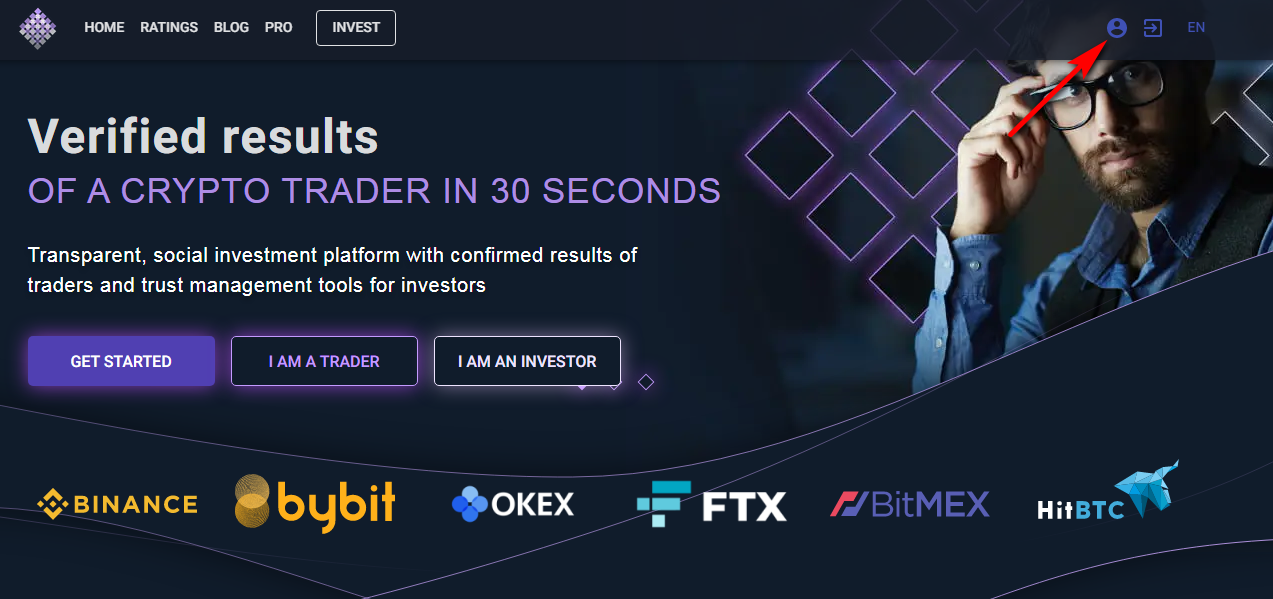 3) To get acquainted with the Pamm account information:
https://blog.equite.io/en/2021-03-03-pamm-complex-things-explained-as-briefly-as-possible/
https://blog.equite.io/en/2021-03-17-how-equite-pamm-accounts-work/
4) Click on Wallet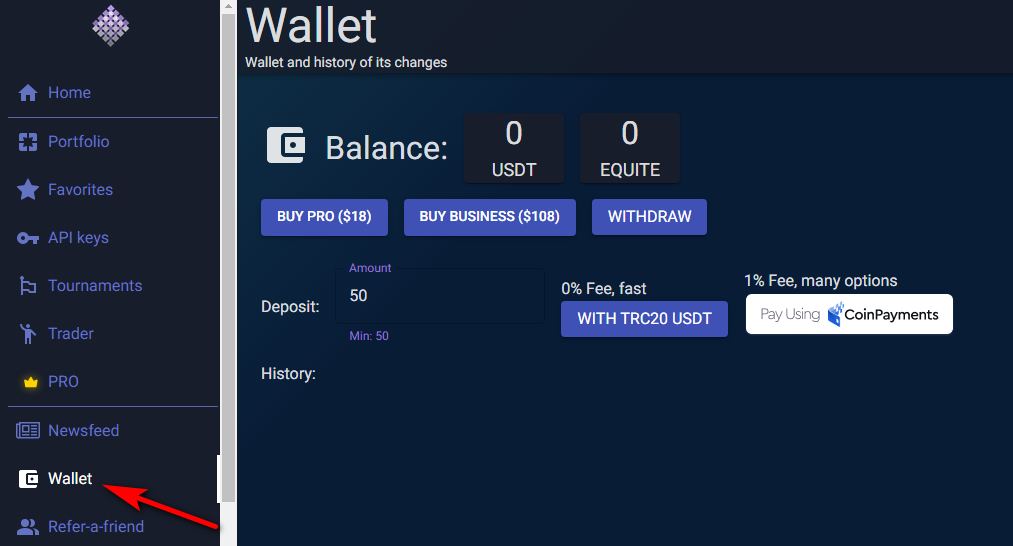 5) Deposit 100 USDT or more via TRC20 or CoinPayments: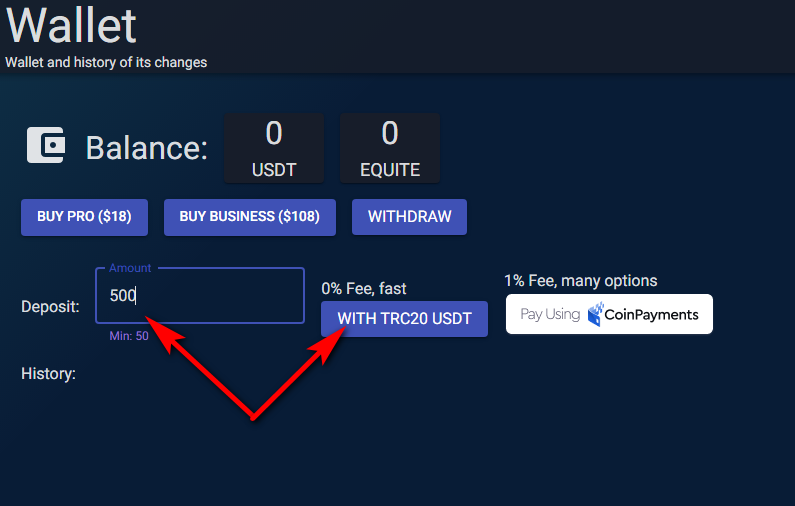 6) Go to the "PAMMs" tab, select the preferred account and click on the "Connect" button: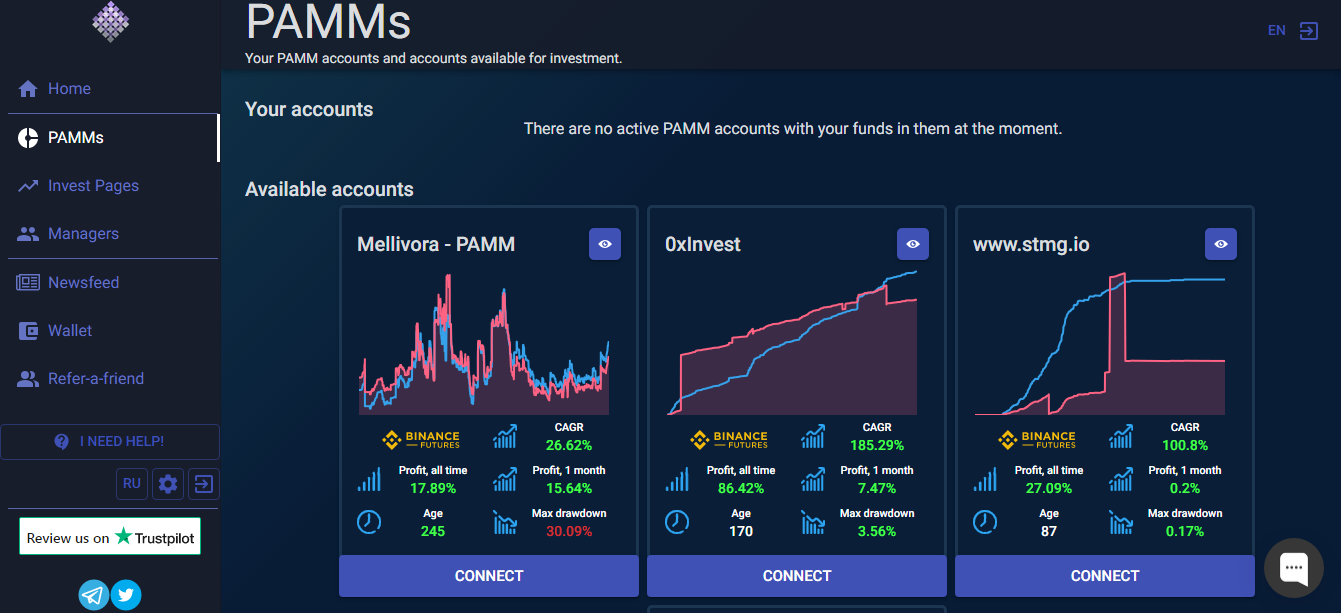 7) Choose your deposit for PAMM, read General terms and conditions. If you agree, click the checkbox "I agree and understand the risks" and "Deposit" button.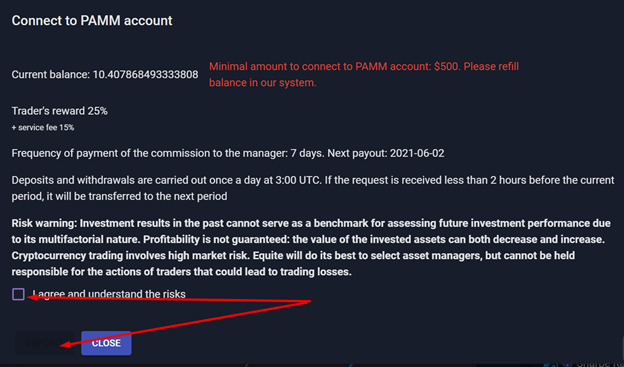 Attention! The conditions above regarding the trader's reward, the frequency of payment, and hour for deposit/withdrawal of funds may differ and it depends on the settings of a PAMM account!
8) In case of success, you will see the following window:

9) Transfer of funds to the account is performed 1 time per day.
Once enrolled, the condition of your funds in the account will be available in your account on the "PAMM" page:
https://www.equite.io/account/pamms
10) Please note the risk warning on step 8 and below:
Risk warning: Investment results in the past cannot serve as a benchmark for assessing future investment performance due to its multifactorial nature. Profitability is not guaranteed: the value of the invested assets can both decrease and increase.