Account management functionality
Let's consider the capability of Equite within account management. This has particular relevance to investors who have connected accounts under trust management.
You can change settings in your Personal Account in the "My Pages" tab. Find the " ... " button and click "Edit" from the pop-up menu:

In the window that appears, click on the "Advanced" tab. Choose one of these options:
start and end of tracking. It will hide the initial trading period (for example, the account was inactive for a while).
a currency to display on the chart. For example, your balance can be displayed in BTC.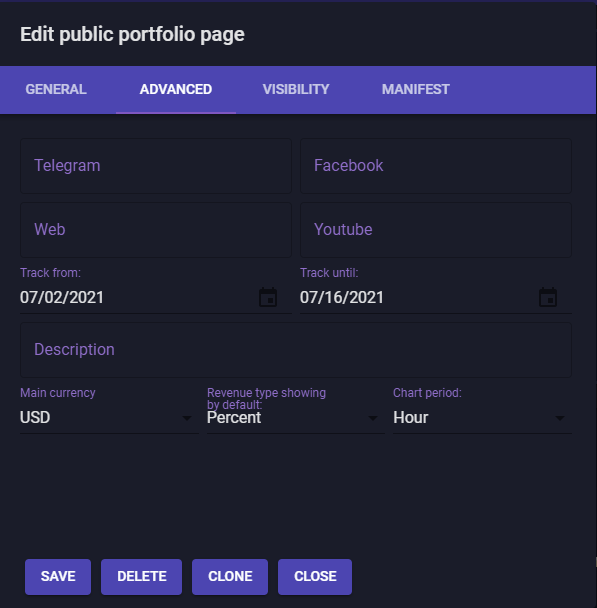 In the "Visibility" tab, you can set the display of monitoring positions and transactions, as well as for analytics. This will allow you to see the uPnL (Unrealized PnL – the conditions in which all positions are closed). This is an excellent option for investors who have sold their accounts as part of the "Trust Management" service.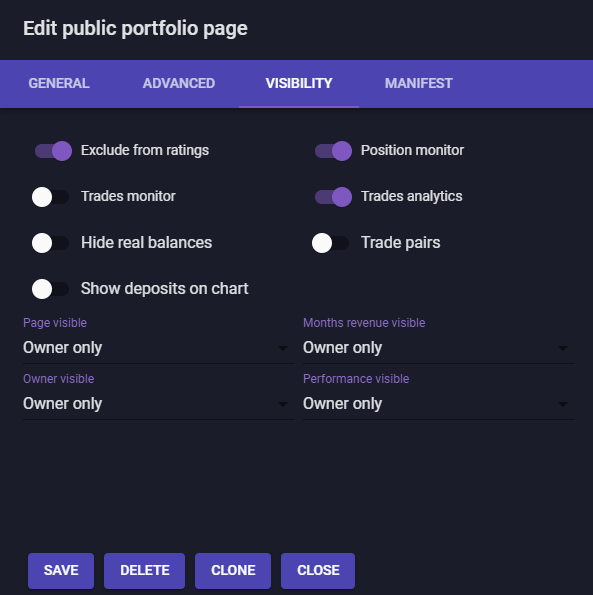 Please note that part of the account management functionality is hidden. It is available only for Pro or Business users.